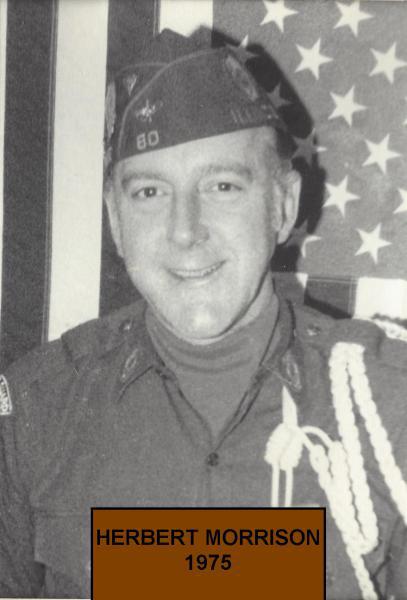 In the fall of 1974 at the end of the Legion Baseball season plans for the next season began. Due to Little League and High School baseball it has been getting harder to put together a Legion Baseball team so it was decided to drop the Legion Baseball program and begin sponsoring two Little League teams. The land north of the Legion grounds was dedicated as The American Legion Field.
On the night of September 21,1974 the hall was once again broken into. It appeared that this was done by young people as the only thing missing was liquor from the bar. In October an iron mess was welded over all office windows as entrance was made through one of them. 
In March of 1975 Mr. and Mrs Leigh Weiner donated a 9 foot sailfish to the Post. The stuffed sailfish was mounted over the fireplace in the Legion Lounge and can be seen in several photos of the seventies.
Bingo has gotten so big that the parking lot was expanded to now hold over 200 cars. Bingo is now averaging between 150 and 200 players each Tuesday session.
All normal Legion activities were carried oout as usual and in June plans were begun for a bicentennial project next year. An obolisk 30 feet high with a ten foot square base was planned. When complete this would be the tallest Veteran's memorial in Du Page County. A special Spirit of 76 fund was created to cover the cost of the obolisk. The obolisk would be constructed as a replica of the Washington Monument and be in the Memorial Park south of the Legion Hall.  Granite for the memorial was estimated to cost $16,000.00 give or take a few hundred dollars. By the end of this Legion year $8,632.00 had been collected for the obolisk.
(By the time the project was completed in 1977 the final cost was over $22,000.00)
Morrison had a very good year and the nominating committee chose Chester Kotowski to be commander in 1976. At the end of this year Herb Morrison would become Post 80 Service officer.