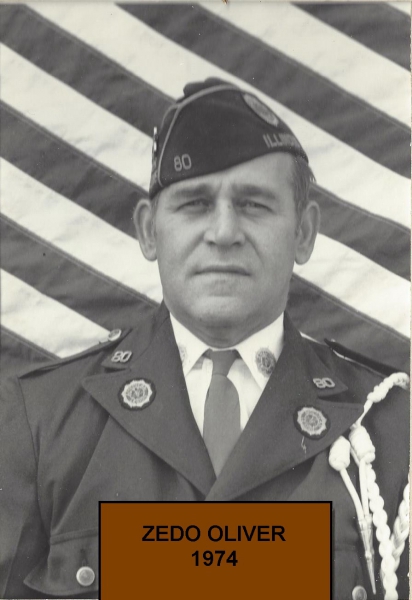 During 1974 bingo has grown to be the number one source of income for Post 80. Members have worked together to form five bingo teams. Now members need only give one Tuesday a month for bingo. Attendance at bingo now averages over 250 players at each session. Members of Unit 80 have now joined to help the bingo program.
All regular Legion programs are carried out in fine form for Legion year 1974. The Post is now picking up the dues for all world war one members who have been in the Post for at least 2 years prior to January 1, 1974.  At present there are 37 such members. By the end of 1974 Post 80 has once again reached an all time high membership of 557paid.
The Legion Birthday, Initiation night saw 31 new members brought into the Post. Past Commander's Night was celebrated by nearly 140 members and Memorial Day saw many new faces at the parade and ceremony.  Flag Day saw a record number of Flags being retired. The 4th of July Parade and fireworks was a splendid afare.  Veteran's Day also had a grand turn out of members. The Children's Christmas Party once again treated over 250 children.
At almost every regular meeting there were 3 or 4 more new names added to the roster. 1974 was indeed a good year. For 1975 Herb Morrison will have his hands full.