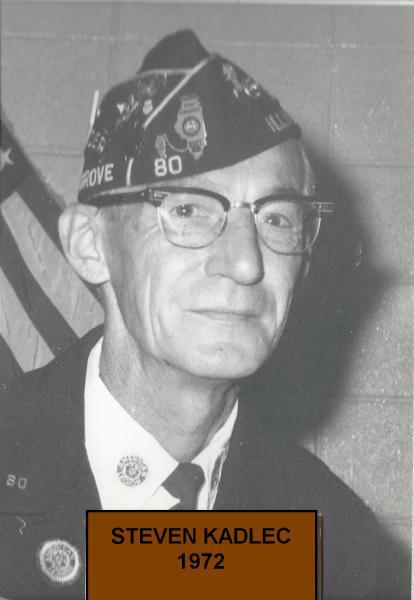 The 1972 Legion year proved to be a real challenge for Commander Kadlec. Looking for new ways to raise funds at the Post the topic of bingo is discussed at great lenght through out the year. Bingo gets the go ahead by the Board of Directors and the membership. Extensive planning is done but there will be no bingo in 1972.
Improvements to the lounge are also discussed at great length. Although approved, updating the lounge is put off as several members feel the motion was mishandled. It will also be put off for this year.
Membership has reached over 500 members and normal Legion activities are carried out. Legion Birthday, Past Commander's, Poppy Day, Memorial Day, 4th of July and Gifts for Yanks are all carried outin fine form. Commander Kadlec had a good year and the membership looked forward to an even better year in 1973.