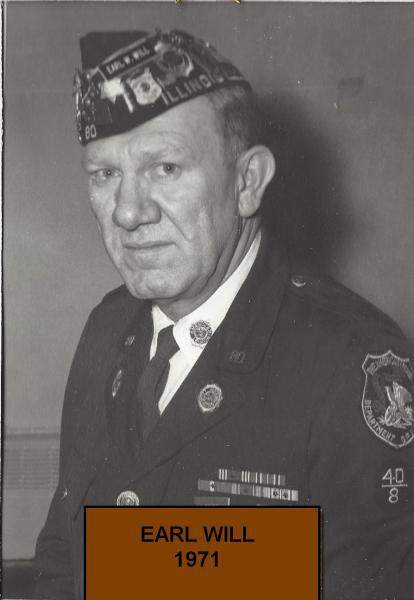 The Legion home on Saratoga Avenue is now ten years old and repairs and improvements are needed. During the year the roof, air conditioning, kitchen exhaust fan and drapes in the lounge were replaced. As more and more activities were held at the Post the parking lot was also expanded to now hold up too 140 cars.
Last year talks of fencing in the Post property were discussed and this year money was set aside for a seven foot high fence all around the 11 acres of Post property. The only opening in the fence will be on the east property line to allow access to the building and parking lot. It is hoped that a fence will cut down on the vandalism to the Post grounds and building. The windows on the west and north side of the Post home have been broken several times since being built. Also many trees had been damaged as well.
Once again the Downers Grove Chamber of Commerce was approached for assistance with the 4th of July programs but again none was given. Door to door collections were still the main support for the parade and fireworks which last year reached $3300.00. There was a surplus of over $500.00 and that combined with this year's collections covered the activities. Since 1924 Post 80 has provided parades, fireworks and in the past a carnival for the 4th of July. All of these were done with funds collected by the American Legion and Legion funding. During the depression years Post 80 continued with the 4th of July activities.
By August the fence was purchased but had not yet been installed as there was a large wooded area along the western property line which had to be cleared first. The Cub Scout Pack 80 was disbanded but Boy Scout Troop 80 was holding strong.
All in all Ear Will had a good year and Steven Kadlec will take over in 1972.