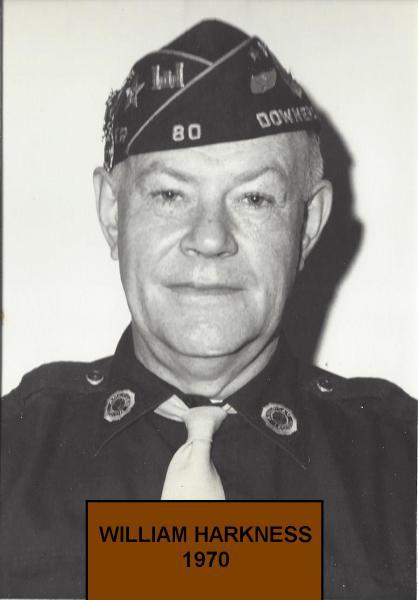 In September of 1969 the Post William "Red" Harkness took over as Commander of Post 80. Red loved books and had a very large home library. Most of his books were about the history of the United States and Scotland, Red's, homeland. Back in 1956 Red's parents gave him a hard bound full sized book of "THE STARS and STRIPES" newspaper containing every issue during World War One. At the October business meeting Red donated this book to Post 80.
During 1970 Post 80 continued all Legion programs and paid special attention to the growing war in Vietnam as more boys from Downers Grove have been killed in action. By the end of 1970 the total was 8. Post 80 was beginning to welcome Vietnam veterans into it's membership instead of turning them away. In the past only a few Vietnam era veterans were in Post 80.
The 4th of July activities generated a surplus of funds for the first time in several years so money was set aside for future celebrations. Sr. Vice Commander Earl Will had put together an all girl marching group made up of Junior Auxiliary members and named this group The RED BERETS. The group is pictured in the photo section of 1970s in this history.
Once again the Auxiliary Unit 80 assisted in supplying the kitchen. New double oven, pots and pans and other items were purchased. The Auxiliary also helped with the lounge area. Several dances and parties were held during the year and the Auxiliary purchased a piano for the hall.
The Legion year 1970 was another successful year and Earl Will was elected Commander for 1971.