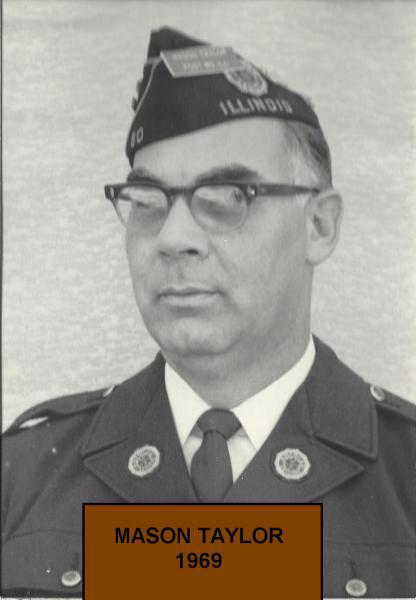 Mason Taylor took control of Post 80 in September of 1968. For the most part 1969 was a successful Legion year for the Post. Among the noted events were the beginning of a roll call of Board members present at all meetings. This was started as the first three Board meetings of 1969 did not have a quorum so only discussions could happen but no action could be taken. The Post property was annexed into the Village of Downers Grove and proper fire protection was secured for the Post.
Fund raising for the 4th of July activities fell short this year so the parade was held but the fireworks were cancelled for the first time since the American Legion began the program back in 1924.
Recorded minutes of meetings are very short and not as detailed as in the past. A 50th Legion celebration was planned but at this time (9-12-2017) no record of the celebration could be found.
Various trees were planted and markers placed at the base of each in memory of someone. William "Red"Harkness was elected Commander for 1970 and Post 80 moved on to another year.