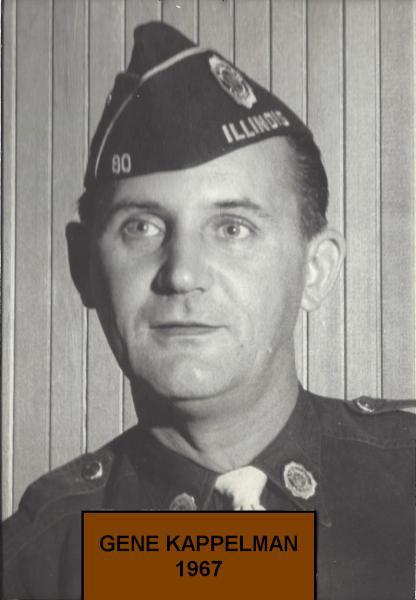 For the most part 1967 was a normal Legion year ending with an all time hi with paid membership. Viet Nam veterans were now joining the Legion and the all time hi of 529 was reached before the Legion year ended. The membership was becoming more aware of the cost to sponsor and run the various programs of the Post.
The cost to continue the monthly fish fries brought an end them. Requests for donations from outside the Legion had grown and the general fund monthly reflected less money to cover the requests. Bar prices were raised, rental fees for use of the hall were also raised.
The status of our Memorial Park was constantly being reviewed. The costs to maintain the Park were rising to the point that some members wanted to donate the Memorial Park to the Village Park Board. Several special Board meetings were held to discuss the future of the Park. At one meeting the Village presented a proposal which included it's estimate of the costs to convert the Memorial Park to Village standards would be close to $50,000.00 over a three year period. It was also brought up that the Park Board had also contacted School District 99 about the land given to the District by the Legion several years earlier. By the end of Legion year 1967 no action was taken.
Throughout the year all Legion Programs were carried out as usual. In May the Downers Grove Chamber of Commerce requested that other non-profit organizations in the Village get involved with Post 80 as to the operation of the 4th of July activities. There was a lot of talk but nothing came of it in 1967. The American Legion Post 80 had begun the 4th of July Celebrations in 1924 as there was nothing being done by the Village at that time. Post 80 raised the funds for the fireworks and parades and had done all the work for holiday activities. This also did not change in 1967.
As 1967 came to a close there would be new challenges for the new officers of 1968.