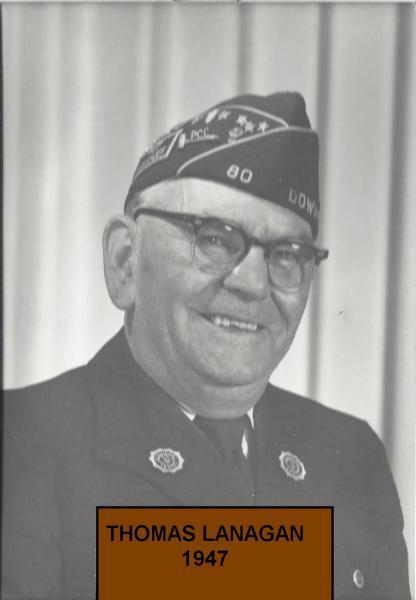 Tommy Lanagan upon taking control of the gavel for 1947 gave a lengthy speech on the accomplishments of last year. He thanked Lou Edwards for a record year and membership of 451, 2nd highest in Du Page County which has thirteen posts. This gives Post 80 five delegates to this year's State Convention.
The 1947 Legion Year would be an average year where ceremonies and celebrations went off as normal.On Friday, October 11, 1946 Post 80 had the honor and privilege of attending the 100th birthday of the sole remaining veteran of the Civil War in Downers Grove. Lewis Fablinger is a life long resident of Downers Grove.
During September the Post 80 Installation Team traveled to several Posts to perform the annual ceremony. The Armistice Day Ceremony was carried out in grand form.
Throughout the year body after body was sent home from World War Two. AS bodies were found, identified and sent home, Post 80 conducted funeral services as needed. Many MIA's were changed to KIA as time went on.
As 1947 came to a close Eugene Weaver is elected commander for the coming Year.