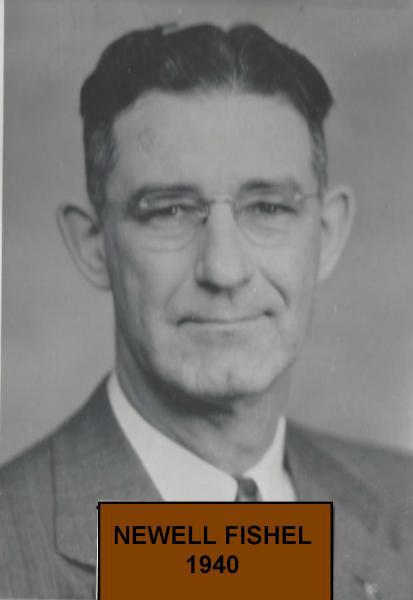 After turning over the Post to Newell Fishel, Charles Dyer was employed by Rotary International and traveled extensively through out the world. He was now in a position to do a great deed for Post 80. One of his trips took him to Europe. He was able to visit some of the World War battlefields in France. He made it his duty to visit the grave of Alexander B,Burns in who's memory this Post is named.
He brought back a report that this grave as are the graves of all of our heroic buddies receives perpetual care from the American Legion Overseas Graves Commission. He also presented the Post with a framed picture of Alex's grave.
The state of the nation during the past several years was far from bountiful.All in all with plenty of cooperation our carnivals managed to keep us alive. Year after year the Post budget was trimmed to the bone. Legionaires like Grant Nash, Bill McCollum, Mel Binder, Merrill Banta, Stan Lynch and so many others kept the Post always moving ahead.
The October meetings were held at Commander Fishel's home. A pot-luck dinner was held at the Oak Knoll Pool on November 11th. Old toys were collected and repaired to be given to the needy children at Christmas time. Clothing was also collected and passed out to those in need. It was decided that in the future Christmas baskets and donations would be used for veteran's families only.
Meetings so far this year were being held in member's homes, the search for a Post home was now in full swing. Several annual events had to be discontinued in 1940, among these is the annual Youth Week celebration. At the April 22, 1940 meeting it was decided to make a bid on a property owned by the Village.
At the May 1,1940 Business meeting the Post membership voted to purchase the Village property at 1035 Burlington Ave. The building is in need of a lot of clean up and repair but the price of $2800.00 made it worth it. As the 1940 Legion year comes to a close Roland Whitaker has been elected commander for 1941. Work on the new Post home has begun and the future for Post 80 is looking good.