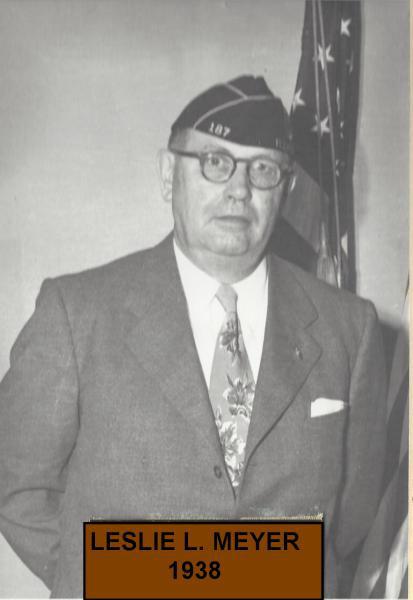 The following history is from the notes and writing of Past Commander Thomas Lanagan (1947)
Commander Meyer announced that Past Commander Bill McCollum had been nominated for Du Page County Commander but before he could begin his duties he had taken quite ill and had to decline.
Charles Dyer, chairman of Youth Week, reported a very successful celebration with 930 children in the parade. There were 32 SAL boys in the Drum Corps. Shortly after the parade the SAL boys were taken on a trip to view the Municipal Airport. The Post had two boys for Boys State, Ed Margison and Bartlett Stevenson. Our Auxiliary Unit 80 was presented with a check for 25% of the profits from this year's carnival.
Harold Day waas chairman of this years soap box derby which was held on Lee Street between Prairie and Warren Aves. The winner of the races was sent to Washington D.C. for the national soap box races. All in all 1938 was a very successful year.
Ever since the Post left the Masonic Temple, they have ben like an orphan in a storm. In a dilemma as just what to do and if they can make a suitable buy to procure a home of their own.From the Masonic Temple to the Avery Coonley School, which is now known as Fischel Park, to the second floor of the Heartt Building at Curtiss and Main Streets. From the Heartt Building the Post finally purchased 1035 Burlington Ave.
During Commander Dyer's year the Post was in one activity after another. There was a most interesting report in each week's copy of the Downers Grove Reporter. Our 1938 Armistice Services were held at The First Congregational Church. There was a nice turn out of Legion and Auxiliary members.
Commrad Colby made a motion at the August meeting to invest $1000.00 of the carnival profits in Government Bonds,He said we are all getting older and one day may not be able to raise funds to support the Post.
1938 was a good year at Post 80 and for 1939 Charles Dyer would take over as commander