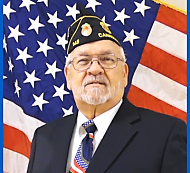 The American Legion Carroll Post 143 Installed its new Officers during the Installation Ceremony Held on July 19, 2018. The installing Officer was American Legion Department of Georgia Jr. Vice Cmdr Jesse Campbell.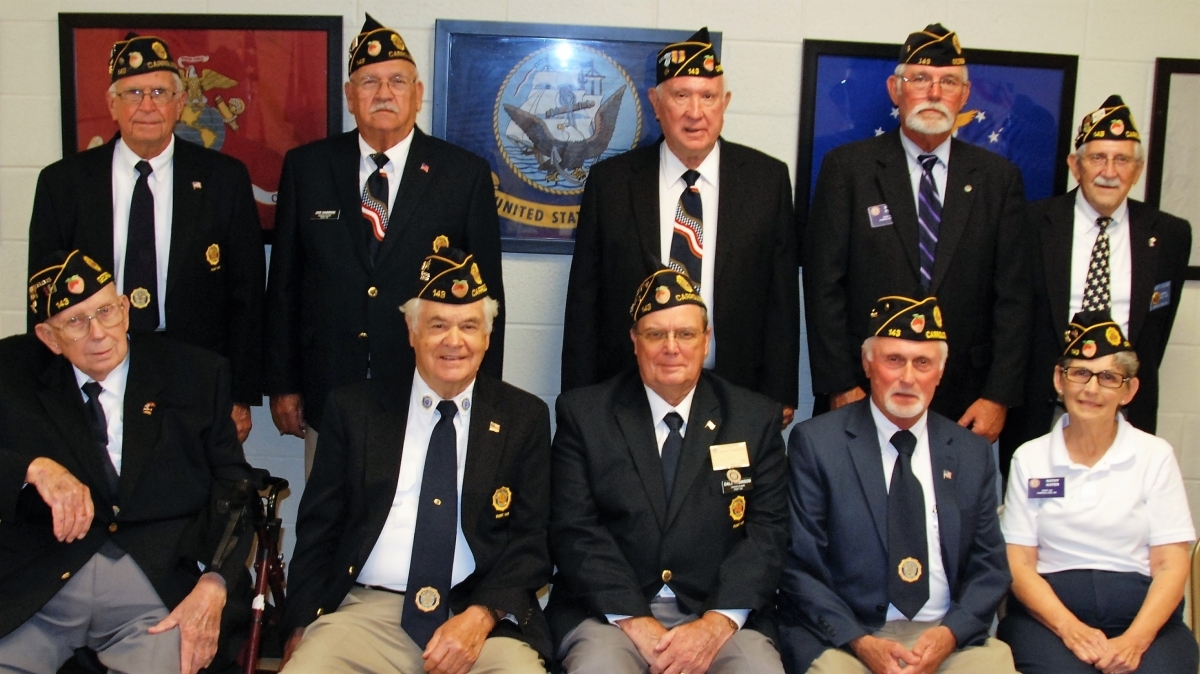 Newly installed 2018-19 Post Officers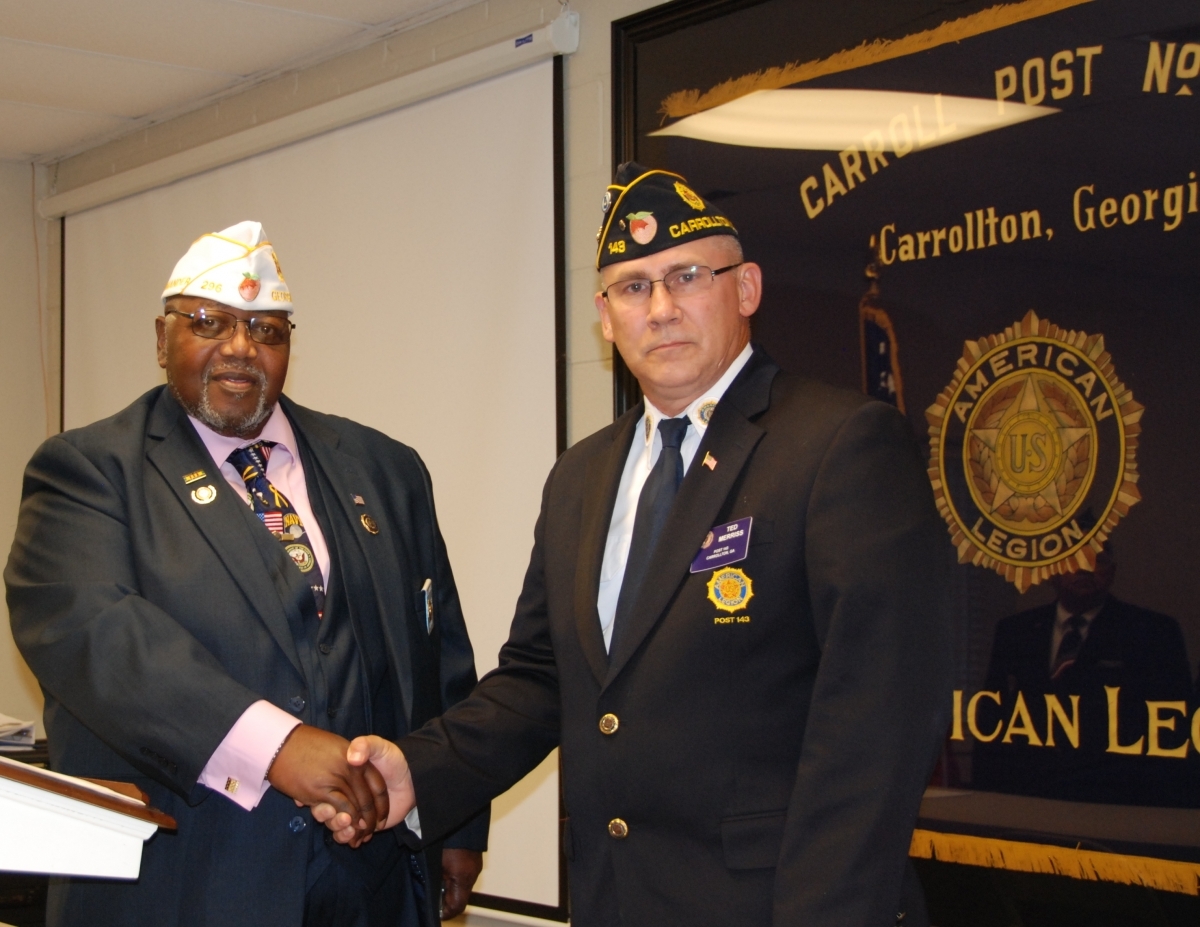 Dept. Jr. Vice Cmdr. Jesse Campbell congratulates outgiong Cmdr Ted Merriss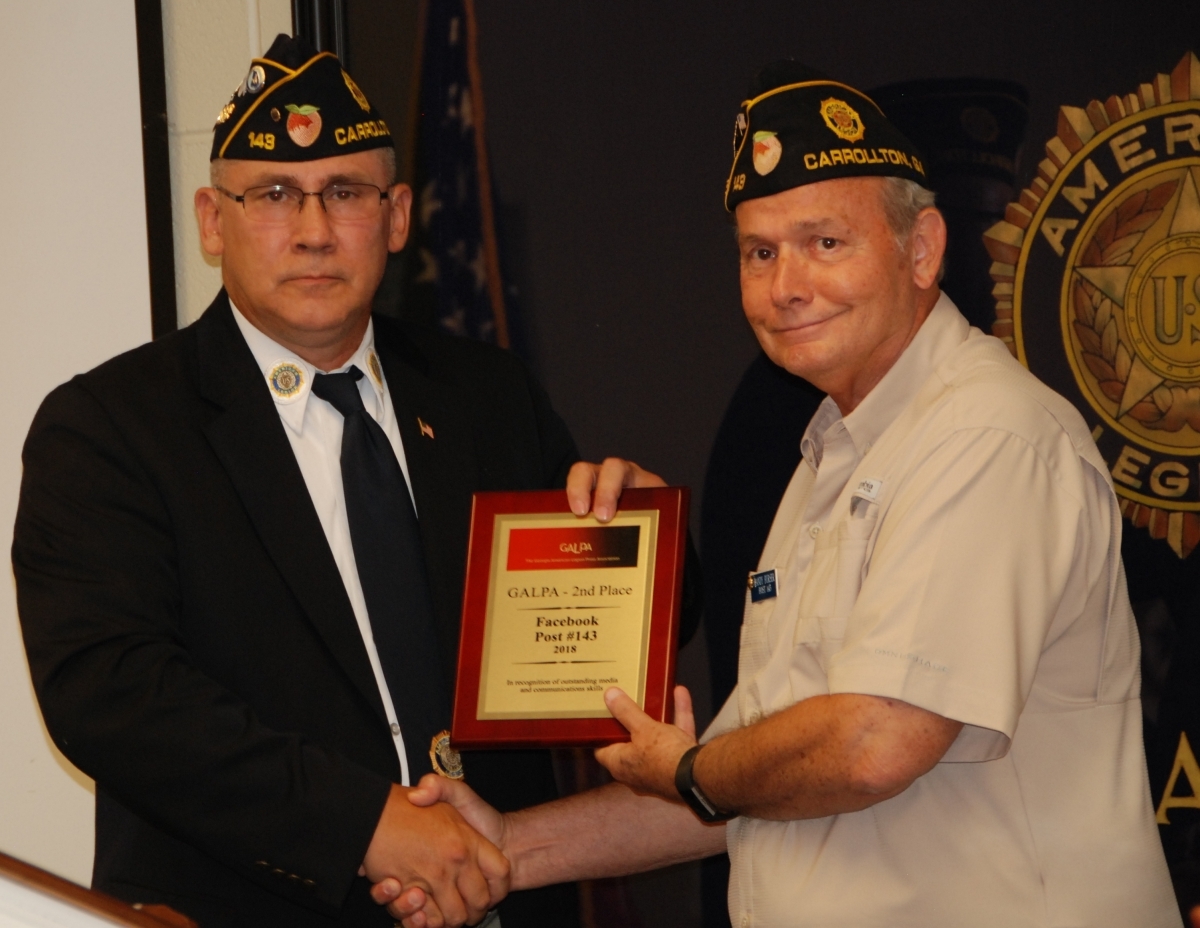 Past Cmdr Merriss presents 2nd place GALPA facebook award to Randy Purser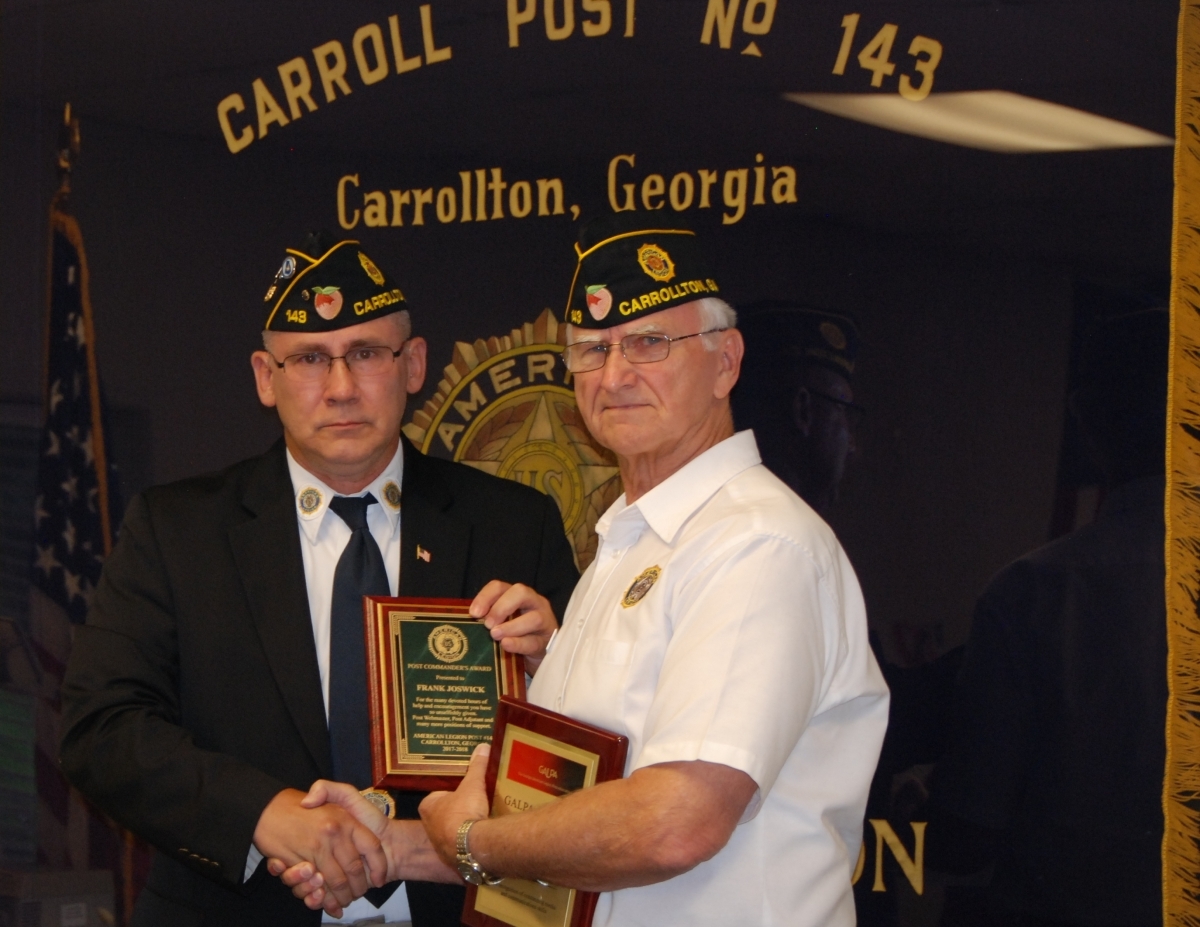 Past Cmdr Merriss presents Frank Joswick with the Commanders Award and the GALPA 2nd place award for the Post website.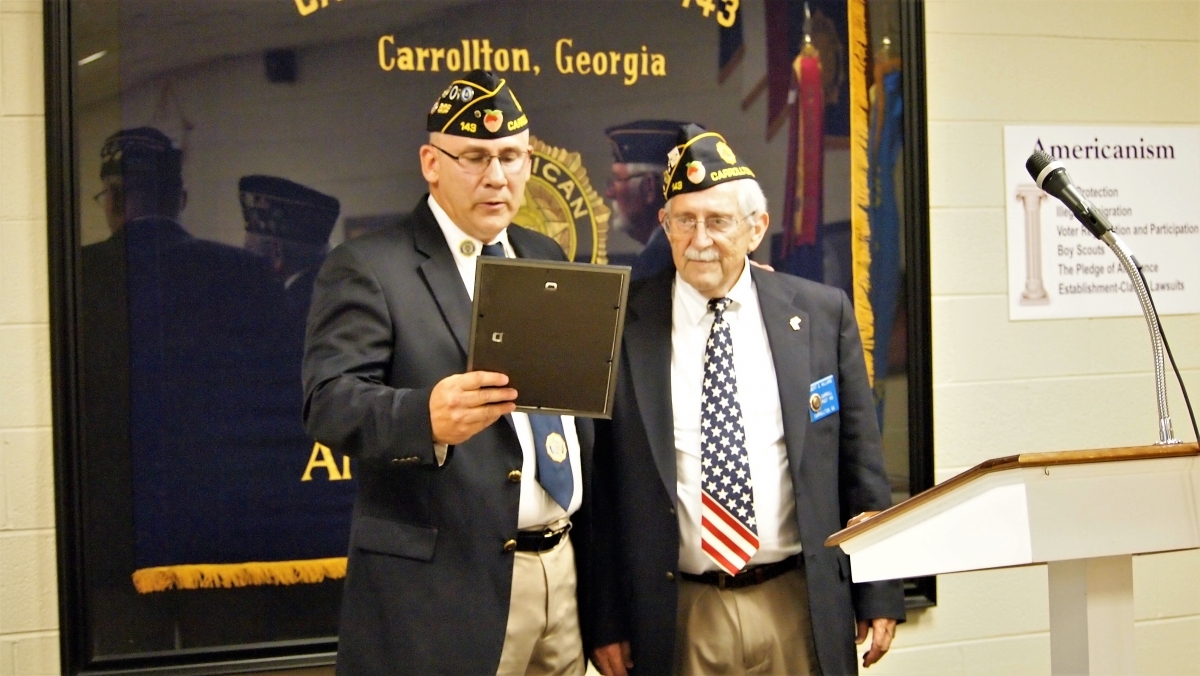 Past Cmdr Merriss presents Bob Hilliard with the 2017-18 Legion of the Year Award.
Dept Jr Vice Cmdr Jesse Campbell presents Bob Hillard with the Deparments 1st place plaque for the 2017-18 Post Yearbook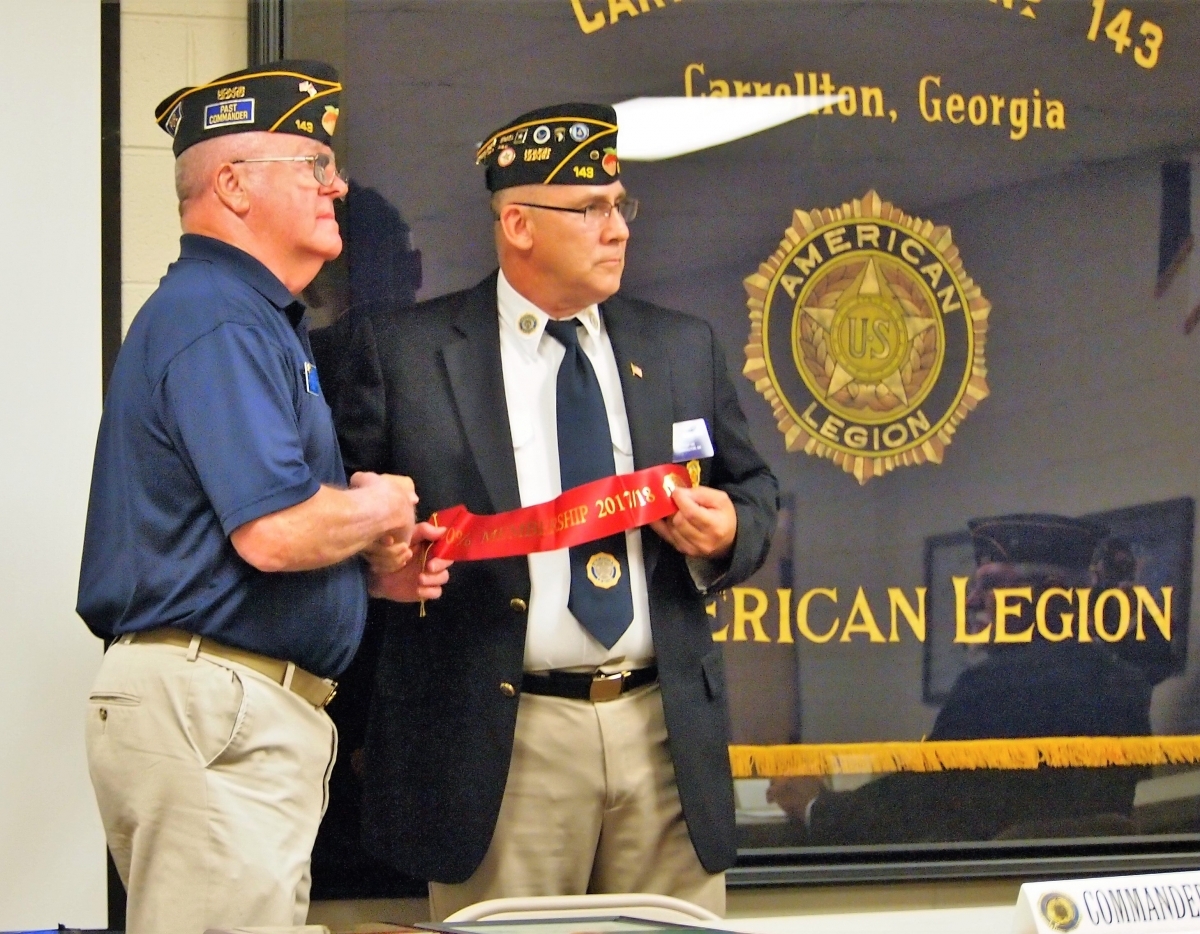 Past Cmdr Ronnie Pate presents outgoing Cmdr Ted Merriss with the Departments 100% membership ribbon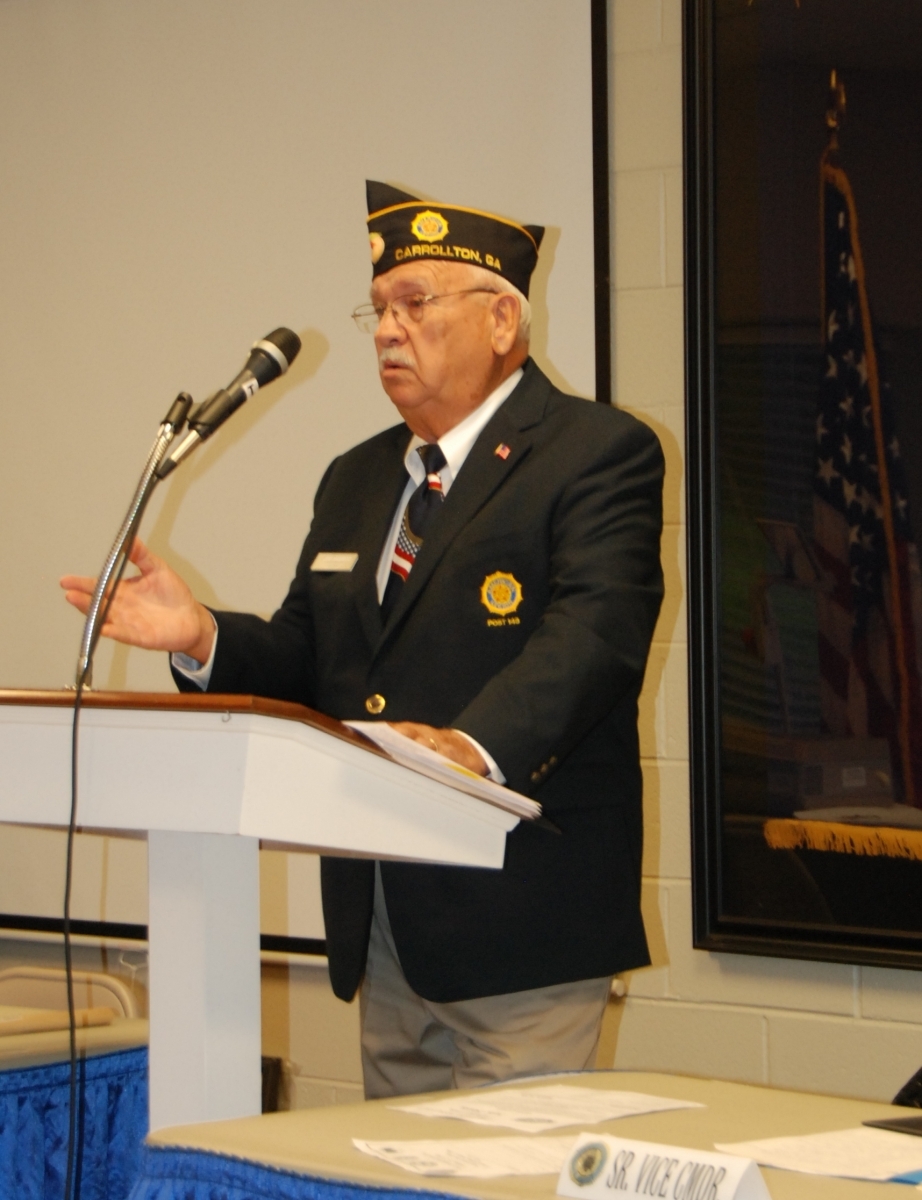 Newly elected Post Cmdr Joe Harrod thank all and said he looks forward to serving the Post Family and the community.
View more photo galleries by Post 143 in Carrollton, GA 30117, Georgia