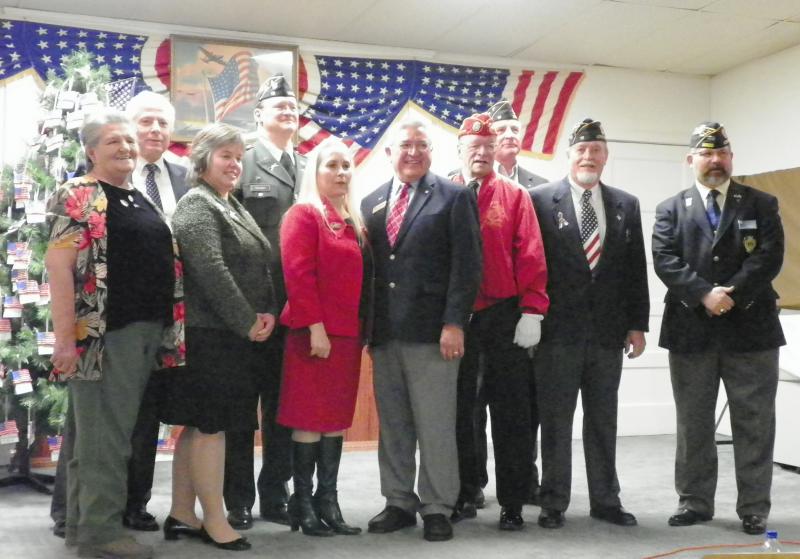 Flag presentation,Mayor Cecil Gutierrez recieves the flag from Commandant of the Marine Corps Loveand Tom Buchanon
Sailors and Marine standing-by, Note: not a one is on active duty and have done their time.
Sideboys are used only for ceremonial purposes complete with boatswains pipping the presentation of the memorial wreath
Members of Post 2000 place a flag in the wreath for those KIA on Dec 7th from Colorado.
City Council member and retired Army Ralph Ternary makes a few comments about remembering Pearl Harbor.
the hall was full with standing room only, over 300 people in attendance
A sailor take time to rmember, Loveland own firt KIA Harold Dwyne Webster who was aboard the USS Arizona when it was sunk.
Remember Pearl Harbor December 7th 1941 a date that will live in infamy