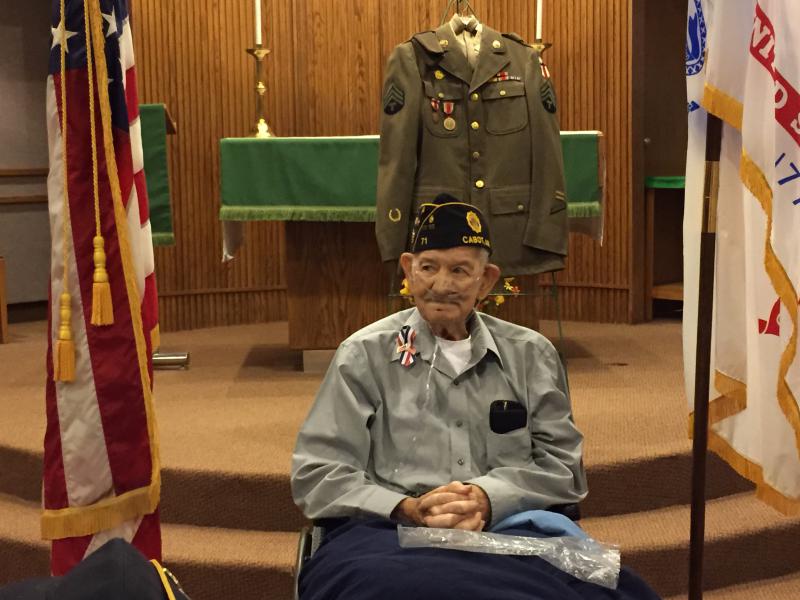 On this day Fred W. "Bill" Schoonover was honored with several awards that included, 70 years of Continuous Membership in the American Legion, Legionnaire of the Year for Post 71, a Letter from the Governor of Arkansas, Asa Hutchinson, and an Arkansas Senate Proclamation. Mr. Schoonover was a WWII Veteran age 93, who served in the U.S. Army from Dec. 1942 to May 1946 in the Signal Corps. The Ceremony was in the Chapel at the VA Hospital, Fort Roots, in North Little Rock, Arkansas while he was a patient.
Present at the Ceremony to give him the awards, were Arkansas Senator Eddie Joe Williams, Arkansas Department Commander Verlon Abram, Arkansas Department Adjutant Doyle Batey, and Post 71/8th District Commander James Sanders.
Sadly, Mr. Schoonover passed away November 1, 2015 and will be deeply missed by everyone who knew him.