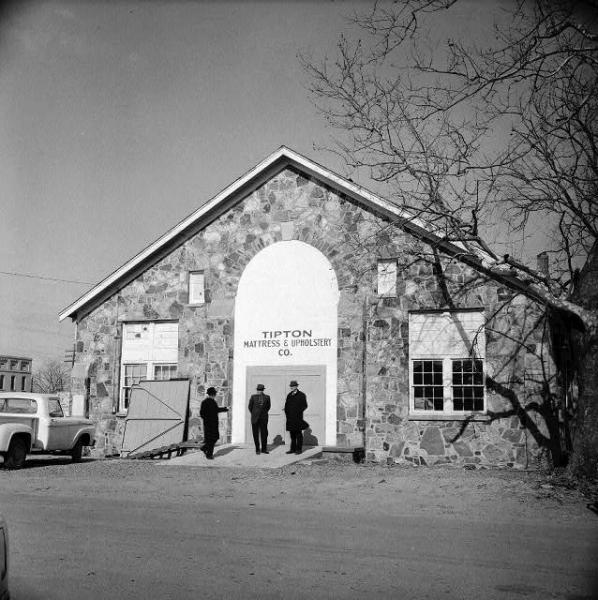 This stone building was built in 1933-1934 for use by both Criswell-Robinson American Legion Post 71 and Martin Oliver VFW Post 2881 in Cabot, AR. Our research shows this building was a WPA (Works Progress Administration) project. There was a stone marker, that can be seen on the attached photo, on the left corner of the building in front of the pickup truck. The marker says:
War Memorial Hut
Franklin D Roosevelt
Pres. United States
Wm. J. Waggoner Com.
Martin Oliver Post 2881
Veterans of Foreign Wars
W.H. Roberts Com.
Criswell-Robinson
American Legion Post 71
Clyde C. Jones Q.M.
Mrs. Chas. Robinson Pres.
Ladies Aux V.F.W.
L.E. Rice - C.W. True
E.A. Howell Bldg. Com.
1933-1934
E.R. Chambers Chap.
H. Ray Burks Arch.
The picture attached was taken in 1965 and shows Tipton Mattress & Upholstery Co. as the occupier of the building. They started their business at the building in 1963. It is unknown how or when the American Legion and VFW lost ownership of the building. The stone building burned down and City's Post Office is located in that spot today. The stone marker from the corner of the building is on display today at the Veteran's Monument in Cabot, AR.