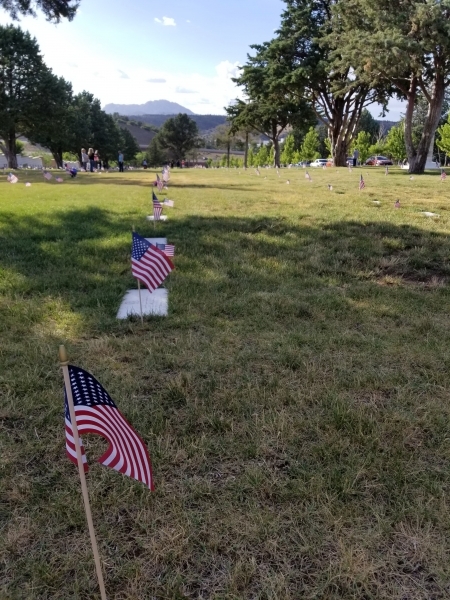 With the American Legion constantly looking to grow and play a vital role in its communities, 19 people signed a Charter Application to start a Post in the city of Prescott Valley on 30 November 2012. A Temporary Charter, to be known as "Prescott Valley American Legion Post 140" was granted on 10 December 2012 and full Charter status was granted on 18 March 2013. Articles of Incorporation from the State of Arizona were granted on 18 September 2013. And in early 2014 an American Legion Riders group was formed.
            Prescott Valley, the town for which the Post is named, was formerly known as Lonesome Valley and sits at an elevation of 5,020 feet. Ranchers settled it in the 1880s, raising beef to supply the miners and new settlers. The Fain family, pioneer ranchers, still ranch in the valley.
             The Walker party discovered gold along Lynx Creek in 1863. Then Thomas Gibson Barlow-Massicks arrived in the area in the early 1890s and started a hydraulic gold mining operation in Lynx Creek Canyon and built the company mining camp of Massicks, Arizona just east of his Victorian home. Massicks accidentally shot himself and died in April 1899 at the age of 37. In the 1930s, there was a gold dredging operation, the Doodle Bug Diggings, farther east in Lynx Creek Canyon.
             In the mid-1960s, Prescott Valley Incorporated, a real-estate company from Phoenix, purchased land in an area 10 miles east of Prescott known as Lonesome Valley. In 1966, representatives from Prescott Valley Inc. began traveling to the Midwest to sell home lots. By 1978, more than 1,500 residents were living in the unincorporated area now known as Prescott Valley. In 1978, 80 percent of the voters of Prescott Valley voted for incorporation as a town and celebrated its 40th anniversary during 2018.
            From the start of the Posts creation we were honoring and serving our veterans, supporting businesses and working with other organizations that did the same. In fact, in 2014, Post 140 had both District Commanders for the American Legion and a VFW Post Commander as active members.
            I close this capsule history with a quote from John F. Kennedy: "We celebrate the past to awaken the future."
Information on Prescott Valley history from www.pvaz.net website.