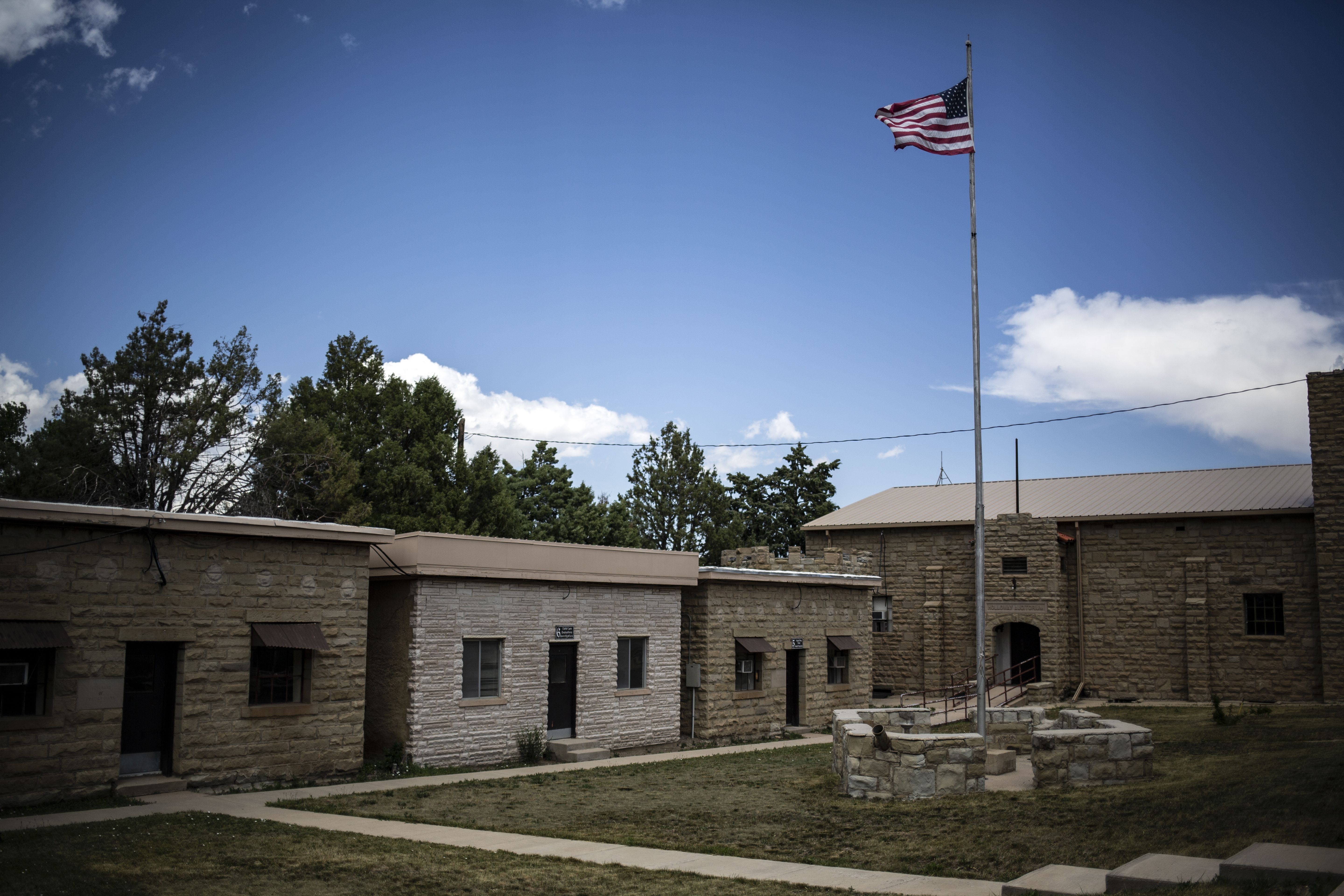 BY:

Henry Howard

Jun 25, 2019
David Walker never gave up in his quest to right a wrong against veterans that began six decades ago. In 1942, Los Animas County took possession of Fort Wootton Memorial Square, a seven-building facility originally dedicated to veterans in Trinidad, Colo.
"After World War II broke out, the county just took everything over and evicted the veterans groups," said Walker, commander of American Legion Post 11 in Trinidad. "In 1937, the county agreed to a 50-year lease, and each of the veterans organizations were supposed to pay $1 a year for the lease period. The county was supposed to furnish electricity, water, plumbing, maintenance, a caretaker for the property, trash hauling, snow removal. They were supposed to do everything, plus the maintenance of all the individual buildings. They didn't do any of that."
Instead, the county used the ornate facility for various purposes. The county Department of Human Services used it for a while. The Sheriff's Department was housed there at another time. But it was not until Walker and others started working with city and county officials in 2009 that there was any movement to return the facility to veterans groups.
Negotiators had to overcome numerous hurdles including major repair of an elevator. Finally in 2017, the building was returned to veterans groups — essentially Post 11 since it is the only active veterans service organization in Trinidad. Technically, the Los Animas County Veterans' Council owns the property.
"It's exciting to finally have a post home," said Walker, noting the post will celebrate its centennial on June 26. "We've got a lot of good ideas about what we're going to do with the property here. I would like to see it come back to what it was originally intended to be as a center for community activities in Trinidad and the county, recognizing veterans in the process. Having a place where veterans could be involved with and feel that they could come for assistance is something we're working on."
Post 11 isn't wasting any time using the building to honor veterans.
Walker said they held a special memorial on April 13 for Air Force veteran Bernard Phillips, 24, who died about six weeks earlier. Peterson Air Force provided a color guard, community members paid their respects and a local priest presided over the ceremony. "His family did not have any roots here in Colorado," Walker said. "He was living here by himself. And they wanted something done so we put on a memorial service for him in Holloway Auditorium. And then we sent all the information to the family."
Visitors are often mesmerized by the facility.
On one recent morning, Bill Phillips noticed a couple enchanted by the building and let them in to view the property.
"They were a husband and wife here from Arizona just visiting Trinidad," said Phillips, a post member and treasurer of the Veterans' Council. "And they were just looking around awestruck. And I gave him a brief history of how it got started and where we are today. After they went through, their eyes were wide open. They were just happy that they had a chance to look at this historic place in a very historic community."
The "fortress of memory" was dedicated to all U.S. veterans on June 26-27, 1937. Among the participants were Denver Mayor B.F. Stapleton and Colorado Gov. Teller Ammons, both members of The American Legion.
Irwin B. Rogers, a Navy veteran and past commander of the Trinidad American Legion post, envisioned Fort Wootton. The buildings, which are all connected with a nine-foot rock wall, take up a city block but give way to a spacious courtyard inside.
Holloway Auditorium is the largest building on the campus. Hand-painted state flags, military insignias and other artwork line the walls. In the past, weddings, Boy Scout meetings, boxing matches, Drum and Bugle Corps shows and other events were held there.
Now the post can use it to host events with several hundred people in attendance.
"This is going to be a great destination place for community residents, for our tourism, but most importantly to other veterans," County Commissioner Luis Lopez said. "When the Korean Consulate came to Las Animas County and Trinidad, we were all there and able to see those veterans receive the medals from the Korean conflict that they never received. It was pretty neat. Now that they can utilize this home as well, it's a step forward for Las Animas County."
The post's work is hardly done. Now that it runs the building, it must also fund its upkeep, pay utilities and more. The city provided a $25,000 grant and the post is working with the Colorado State Historic Fund on a historic structure assessment. Looking further down the road, Walker estimates it will be a 10-year to 20-year project costing a couple of million dollars to get the facility to meet his vision.
Trinidad Mayor Phillip Rico played an instrumental role in the transfer.
"When they approached the city council for some money, it was a very easy decision for us to make," Rico said. "We realized how valuable of an asset this place is."
Luis Lopez is among the county commissioners who approved the transfer. As the grandson of a World War II veteran, Lopez did not need much persuasion.
"Having a grandfather as a World War II veteran, it was very special," he said about the project. "I made a promise to the Veterans' Council that within my first term, we would see this to fruition. We did it within two years. I'm very proud of that. Thank you all very much for what you do for our country, for what you've done for our country, and for what you to continue to do our country."
The government officials, veterans and others are eager to see the facility's potential.
"it's come full circle," Lopez said. "There was a lot of animosity over the years regarding this and it shouldn't be. Whatever happened back in the 1940s had nothing to do with what happens now, but at least we were able to reciprocate and get this back into the hands of the veterans."