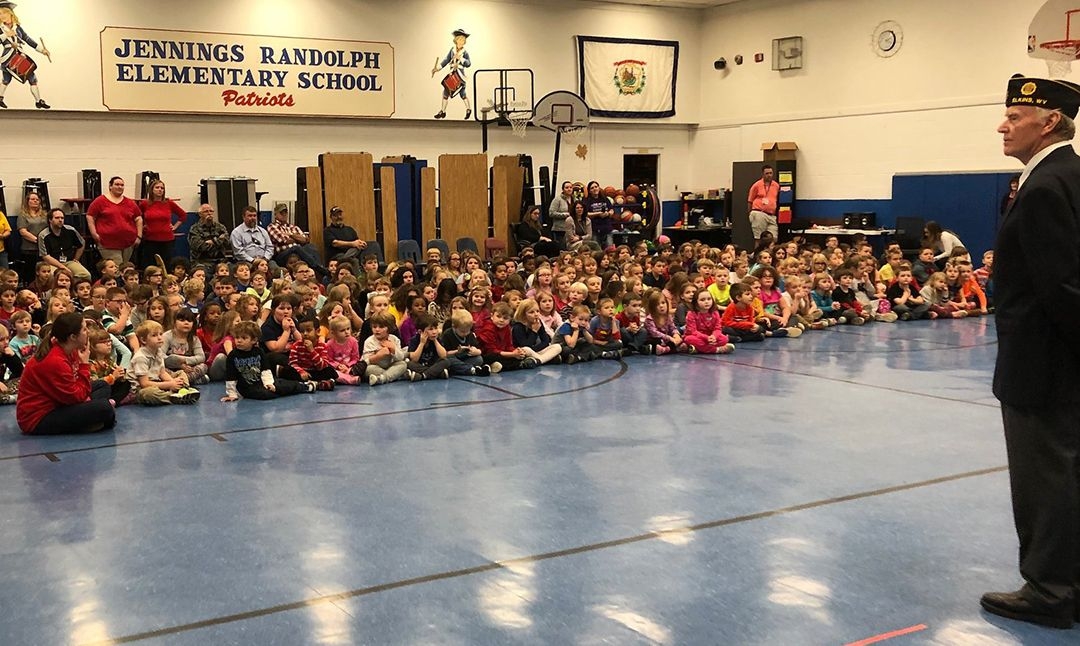 BY:

The American Legion

Feb 14, 2019
As The American Legion celebrates its centennial this year, one of its younger members is heading up efforts at his Elkins, W.Va., post to continue what has been 100 years of service at the local level.
Donald Lambert, 23, last year began serving what will be two terms as H. W. Daniels Post 29 commander at age 22. The current Air National Guardsmen and West Virginia's 9th District adjutant, took over a post that was chartered on Sept. 3, 1919.
Lambert joined the post shortly after finishing basic training but had been familiar with the Legion since he was involved in the post-sponsored Boy Scout troop.
"I was exposed to the Legion atmosphere since I was 10," Lambert said. "I stayed in close contact with the members, and they sponsored me for (Mountaineer) Boys State. After I got back I joined the Sons (of The American Legion) for a year, and then I was eligible for The American Legion and I joined and became a dual member."
With a membership approaching 400, Post 29 is involved in both American Legion and community programs, including Boys State and Girls State and American Legion Baseball, sponsoring Boy Scout Troop 66 for 40 years, taking part in school Veterans Day programs and supporting the Randolph County Special Olympics.
The post also has had some success recruiting post-9/11 veterans – a task Lambert takes on personally. "I've actually gone around to my friends and said 'Hey, why don't you join?'" he said. "I just talk to them, see what kind of things they're looking for with these different groups. I've brought some of them in for meetings … welcome them in with open arms, talk to them, make sure … it's not just someone coming into a meeting and sitting in the back of the room. We want them to be a part of this and get the experience."
Lambert also sells the American Legion Family, especially when family sometimes is a reason for a veteran not joining. "One of my veterans … he's a couple months older than I am (and) he's actually getting ready to get out of the Air Guard," he said. "He threw that at me when I tried to get him to join: 'I just bought a house. I just started this job. I just had my baby.' It's like 'I see more reasons why you should be a part of the Legion. Your wife can be a part of the Auxiliary, your daughter can be a part of the Auxiliary.'"
Community involvement plays a part in attracting younger veterans, Lambert said. And having a post facility will allow for Post 29 to host events attractive to a younger generation, including support groups and music events while balancing that with what the older veterans want as well.
Lambert admits there can be a communication gap between older and younger veterans. But there also is a common bond between the generations that Lambert sees "all the time. One of the youngest members I have, he's 19 and just got out of basic training not too long ago. Our oldest active member is 84. They'll sit and talk like it's no one's business. They'll discuss things … even though the services have changed, it's still the same things: basic training stuff, waking up early. The bond between the brothers of their respective eras is still the same. They still talk highly of their friends.
"I can see, between the two, there's that common bond. We share that common interest. We all raised our right hand. We all still did the same thing, saying we'll protect the country."
Lambert said it's special to be serving as post commander when both The American Legion and Post 29 are celebrating their 100th birthdays. The post will have a celebration in September to commemorate its founding.
"To be the commander of my post not only when the national American Legion turns 100, but when my post itself turns 100, is not only an immense honor. It's a privilege," Lambert said. "Our first commander was 24. And here I am taking over the post at 22, and I'll be the commander until I'm 24.
"To see what not only my post has done the last 100 years, but to see what the national Legion has done has been amazing. The programs it has sponsored and greatly fought for, and has pushed for for many years. It's astounding what the Legion has accomplished for 100 years and what I wish for the Legion to be able to accomplish with the new generation hopefully joining its ranks."