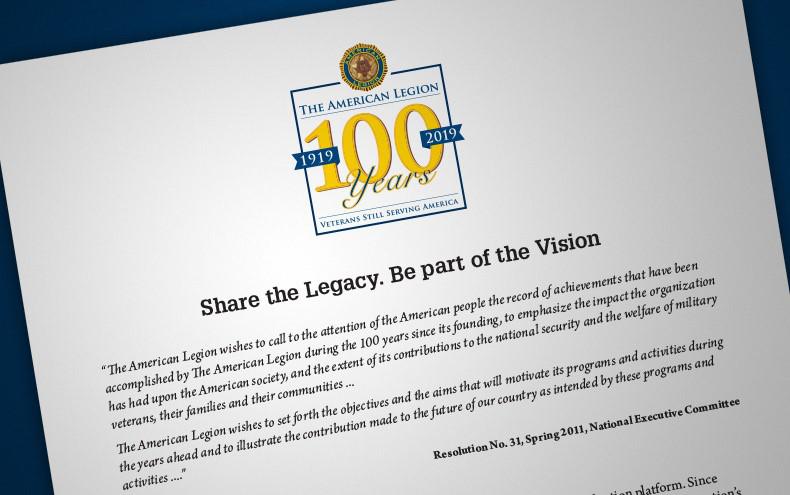 BY:

The American Legion

May 25, 2018
The 99th National Convention in Reno, Nev., last August saw the introduction of the latest publication produced by National Headquarters to help posts and departments get ready for the Legion's upcoming centennial. The 100th Anniversary Media Toolkit has two main functions: to assist in the planning, execution and after-actions of centennial events, and to walk posts (and departments) through taking stock of where they have been and where they are going, to set themselves up for the next 100 years of service.
One special feature is a set of customizable PDFs on the last few pages of the toolkit, which allow posts to fill in their own information on pre-written media advisories, press releases, proclamations and radio spots. More features will be added to the publication as the Centennial kickoff in Minneapolis in August draws closer.
The 100th Anniversary Media Toolkit is available to download free at www.legion.org/centennial/mediakits. Mass quantities are also available for mailing; contact ledwards@legion.org with requests.
And when putting on these events, be sure to promote and cover them on social media, using the hashtag #Team100. During the Centennial Celebration, searching media platforms for this hashtag can result in the array of things the Legion Family has come up with.